Men's Sports + Breakfast Bible Study Fellowship
Physical exertion is of some value. Some of that value is the opportunity to fellowship with a group of men getting into shape. At GBF,we encourage men to meet up and work out together. The aim is friendship and sportsmanship. In times of joy and jumping around, the men would bond. In times of testing and trials, the men can come alongside each other for edification through the Word.
The GBF men also meet up once a month for a breakfast and bible study where we strive to grow together in the Word and understand our role of husbands, fathers and employees through a biblical perspective.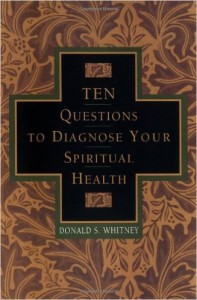 Currently, we are going through Donald S. Whitney's book on "Ten Questions to Diagnose Your Spiritual Health". This book looks at the 10 probing questions that look beyond your spiritual activity to assess the state of your spiritual health.
Do contact us via email at info@gracebible.sg if you would like to join us! 🙂