Vacation Bible School (VBS) 2016

VBS 2016 – Discover the REAL Superhero
A long time ago in a town far far away, a SPECIAL baby was born in a manger. This baby grew up to be The SAVIOUR of all mankind, a SUPERHERO with powers unlike any other. Who is this Superhero? Is He Real? How does He save the world through the ages? Sign up NOW and join us in this exciting Quest to discover about the Real Superhero through songs, crafts, games, goodies, and dramas.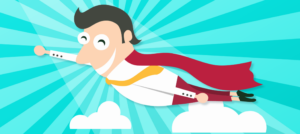 Who?
– Children, aged 4 to 12 years old
When?
– 15th to 17th Dec 2016, Thursday to Saturday, 9:30am-5:00pm
Lunch + Teabreaks are provided
– 17th Dec 2016, Christmas Dinner / Concert, 6:00pm onwards
Christmas Potluck Dinner is provided
Where?
Grace Bible Fellowship
50 Serangoon North Avenue 4 #07-19, First Centre, Singapore 555856
If you have any queries, feel free to contact us @
(65) 6336 6789 or email at info@gracebible.sg
Register Now below to book your place!
Do note that Parental Consent is required for the VBS 2016 and the Parental Consent checkbox must be checked in order to submit your registration.