GBF Christmas White Elephant Gift Exchange 2015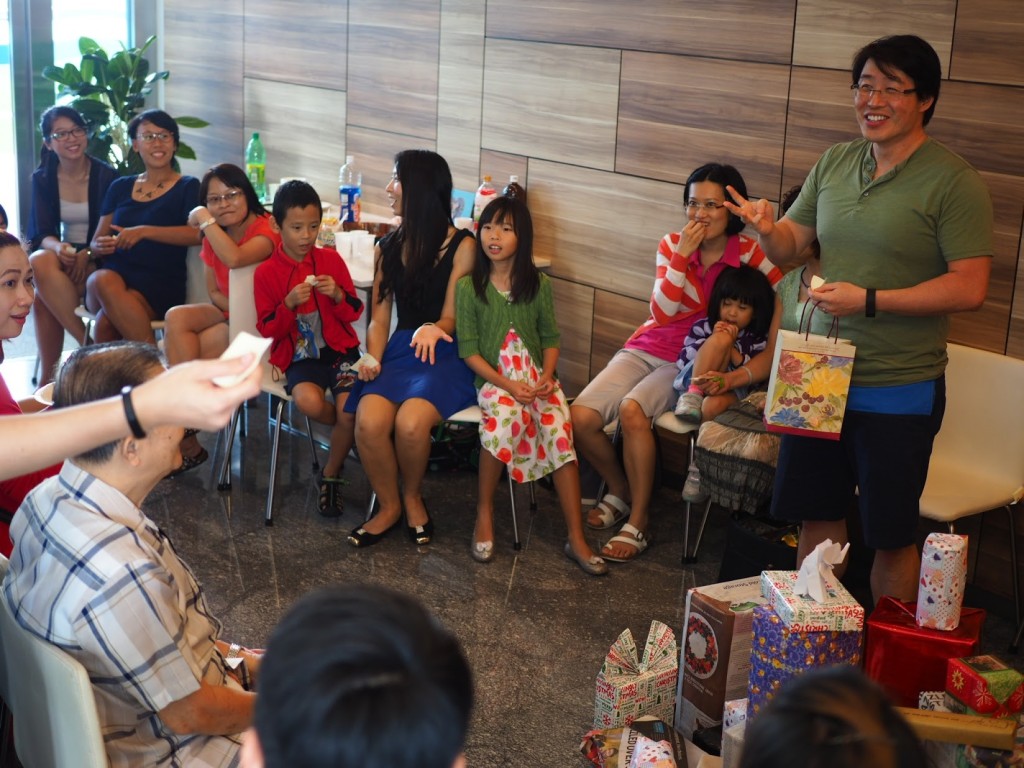 Our annual "White Elephant" gift exchange was held at the Marina Bay Residences thanks to the generous support of a church friend. While the location overlooked the scenic Marina Bay, it was the gathering itself that was most beautiful. Almost 50 people attended this annual event. From our 1-week old Edith Lim to, well, some mature believers who can enjoy the senior pass privileges. This year, we had our "imported foreign talent" Jonathan, who told us the origin of the "White Elephant" story. He said it began long ago in Siam, where the King, in order to bankrupt some people whom he did not like, would send them a white elephant as a gift. It was exceedingly challenging to take care of this white elephant as it ate 5 times more than a regular elephant. For anybody to reject the King's gift of the white elephant would be tantamount to treason. Fast forward to today, our GBF "white elephant" gifts were meant to be things that lay around in the house that we do not need anymore.
We saw immaculately wrapped up gifts that ranged from tiny boxes smaller than a pencil case to large boxes the size of a carton of water. The game began with us drawing numbers. With the lowest number drawn Maryanne started picking a present. Presents were unwrapped violently….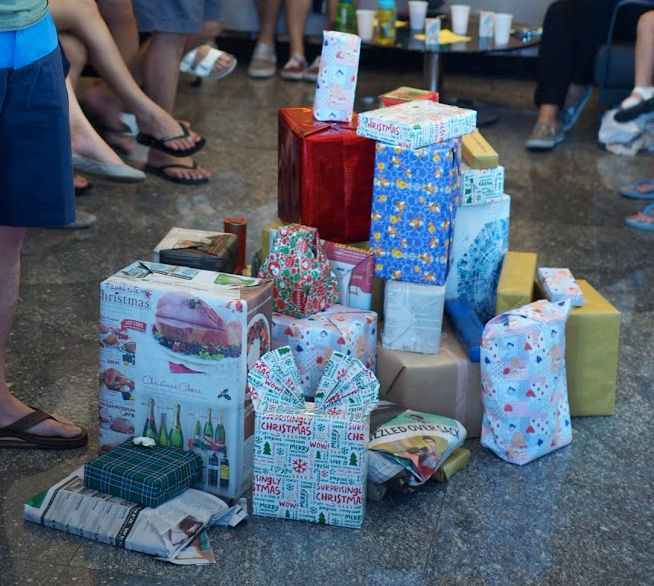 Then suddenly things slowed down when Nigel smelled a strange but familiar smell from the box he chose. It was a "Cat Mountain" durian! Unbeknownst to Pastor Roger's short-lived joy (thinking he could eat the durian at home with Nigel), when it reached Mei Ting's turn, she used her opportunity to steal the durian!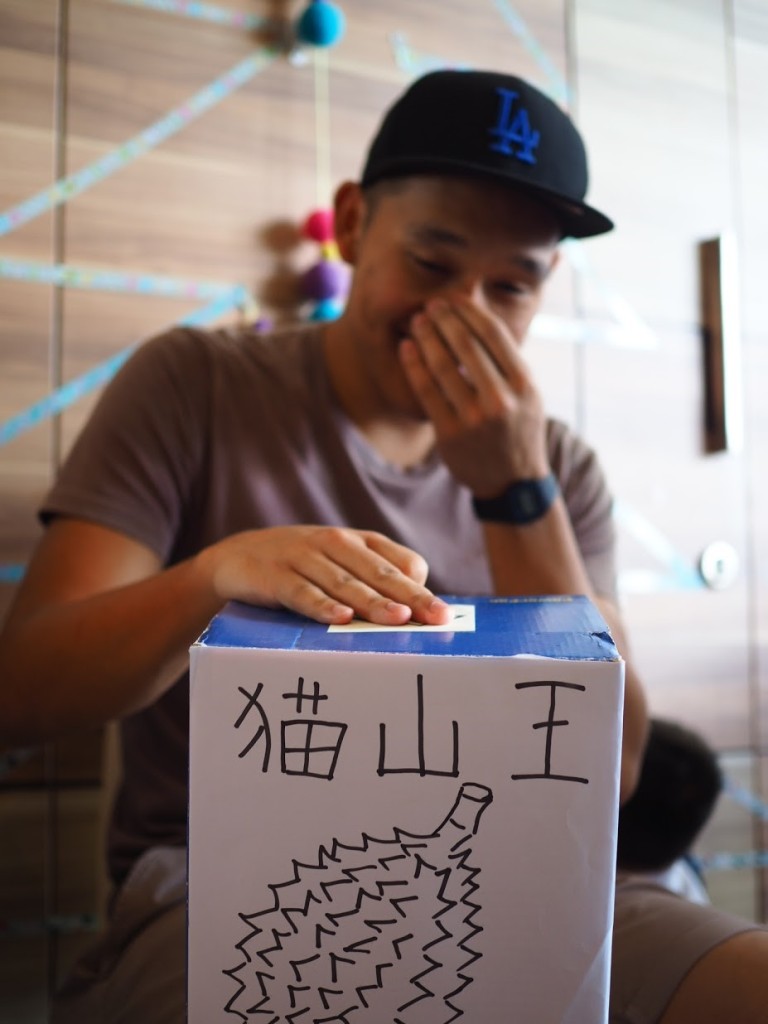 Another popular gift was a "Hello Kitty" play set which several of the young girls swapped around a few times, leaving some girls in tears. A not-so-popular gift was a box of two books on baby care, which our 7-year old Isaac picked up. That should teach him a lesson not to pick the heaviest gift! However, a few rounds later, Monica kindly stole the gift from Isaac so that he could pick up another gift.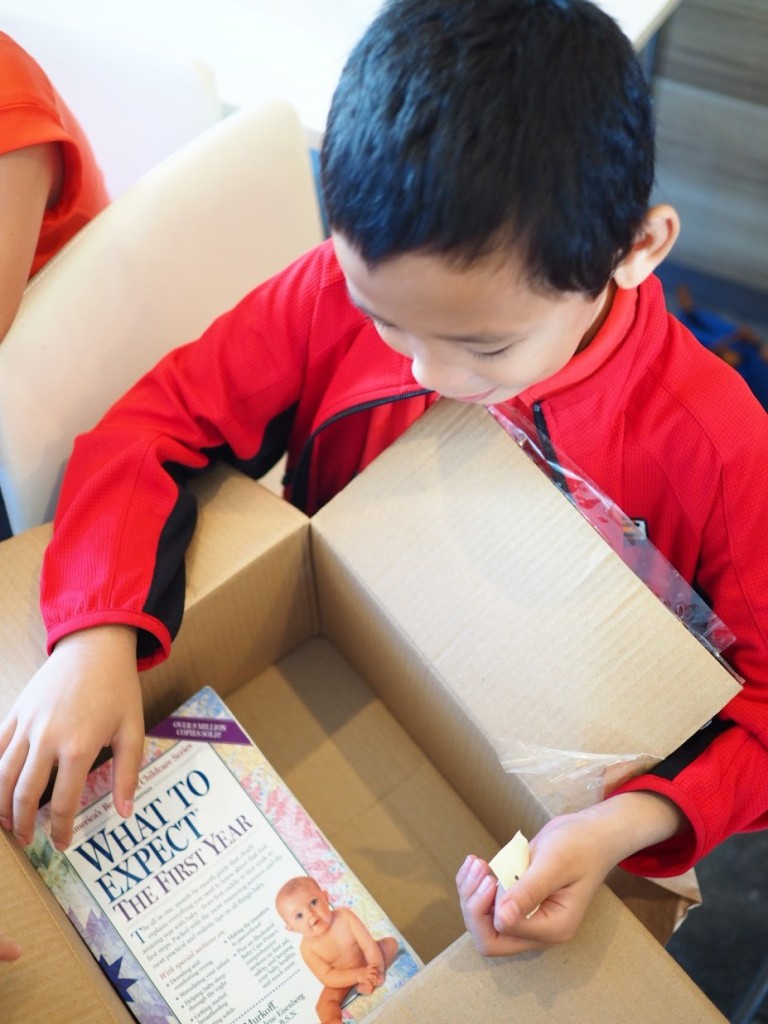 Several gifts later, an ornate three layered "Ting-Kat" or tin food container appeared. It exchanged hands several times. Eventually, Wininly wrestled it from Phillane's tight grip.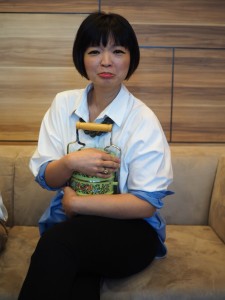 The last gift that saw a lot of movement was a bear water bottle case with $40 in gift vouchers from Takashimaya. At one time when Jeff stole it from Elson, he opened up the envelope to find that the vouchers were already removed. He jokingly threw the envelope onto the ground in frustration, causing our church to burst into laughter. Putting on an exaggeratedly sad face Elson, then reluctantly handed the vouchers to Jeff, to which more uncontrolled laughter erupted. By a strange twist of events, at the last round, Lynn and Elson managed to snag the vouchers and the bear water bottle case (that nobody really wanted).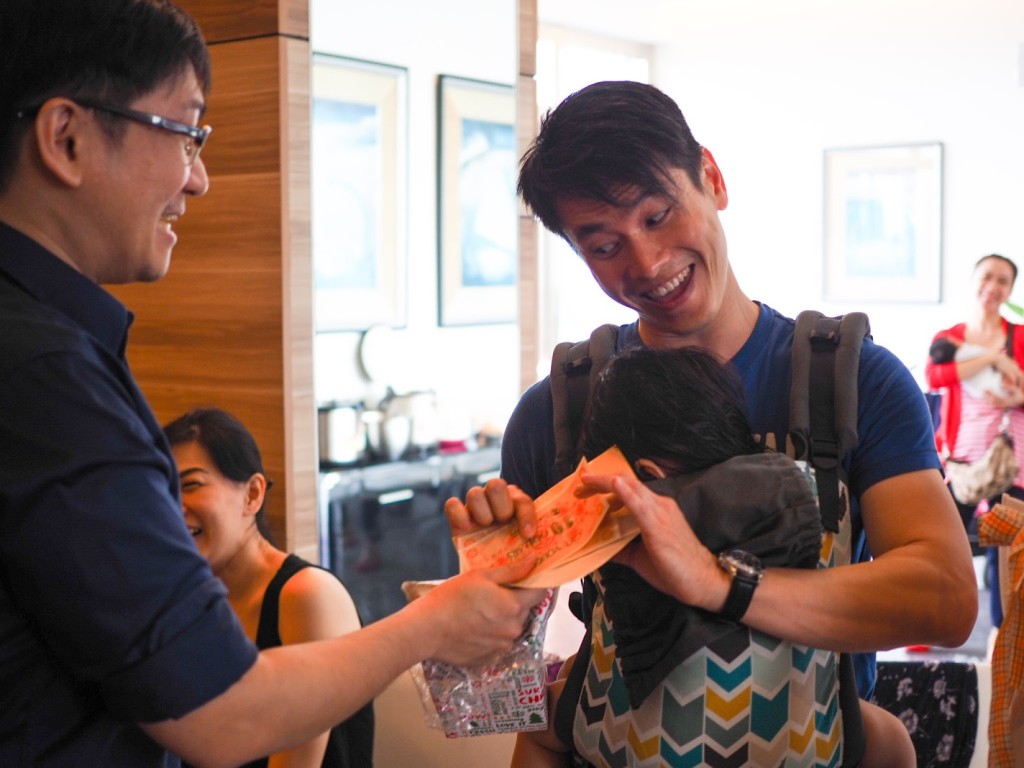 Everyone left fairly happily with their "white elephants" but everyone, for sure, was blessed to bond together and enjoy the sweet fellowship…