Vacation Bible School (VBS)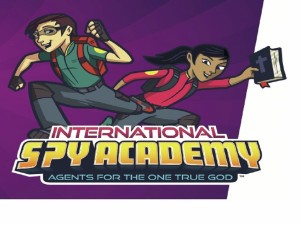 The GBF International Spy Academy (ISA) welcomed over 30 participants aged 3 to 9 years old. The 3 to 5 year olds "Minions" were trained at The Minion HQ while the 6 to 9 year olds "Agents" practiced in The Outfield.
These trainees learned the art of Uncovering Counterfeits, Finding Fingerprints, Cracking Codes, Collecting Clues and being Hot on the Trail through a series of Biblical lessons, memory verses, songs, crafts and games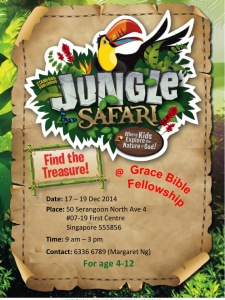 The theme for GBF's 2014 VBS was "Jungle Safari" where we welcomed 30 children. The Jungle Safari and its thematic decorations enhanced the "camping" experience where campers learned about the Biblical stories through crafts, song and games.